Take your thesis project to Fiskeby
Doing your thesis project at Fiskeby is a great way to get to know our company. As you immerse yourself into a subject, you may also realise that you want to work with us in the future.
Our business is technically advanced. This means that there are many interesting topics that can form the basis for your thesis project.
If you have a good idea and are interested in doing your thesis project at Fiskeby, feel free to contact us at ansokan@fiskeby.com.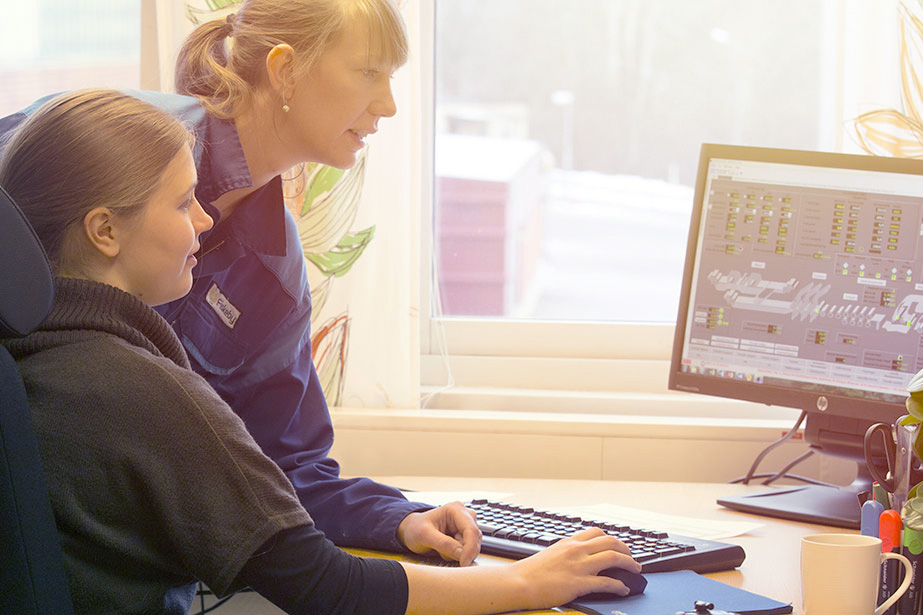 Examples of previous subjects:
Analysis of biogas substrate
Real-time measurement of power outputs
Stock inquiry
Analysis of drying ventilation in cartonboard manufacture
Pilot attempt biogas
Self-produced steam
All of the raw materials that we recover in order to manufacture Multiboard, we dry with steam that we produce entirely on our own.
Biogas plant
Fiskeby has great purification capacity. Our own biogas plant reduces our environmental impact and enables an increased sustainable production.
Daniel Ulvenfalk
I ett av världens största exportländer av papper, massa och andra skogsprodukter är Norrköping den kommun med flest anställda inom pappers- och massaindustrin.
Elin Malke
I sommar är det premiär för motionsloppet Sandbäckens Norrköpingsstafetten. Fiskeby sponsrar arrangemanget genom att bjuda alla elever i Norrköpings kommuns skolor på anmälningsavgiften.
Elin Malke
Lorem ipsum dolor sit amet, consectetur adipiscing elit. Morbi blandit ante non odio facilisis, nec tincidunt purus auctor. Maecenas nec ligula sit amet