Take your thesis project to Fiskeby
Doing your thesis project at Fiskeby is a great way to get to know our company. As you immerse yourself into a subject, you may also realise that you want to work with us in the future.
Our business is technically advanced. This means that there are many interesting topics that can form the basis for your thesis project.
If you have a good idea and are interested in doing your thesis project at Fiskeby, feel free to contact us at ansokan@fiskeby.com.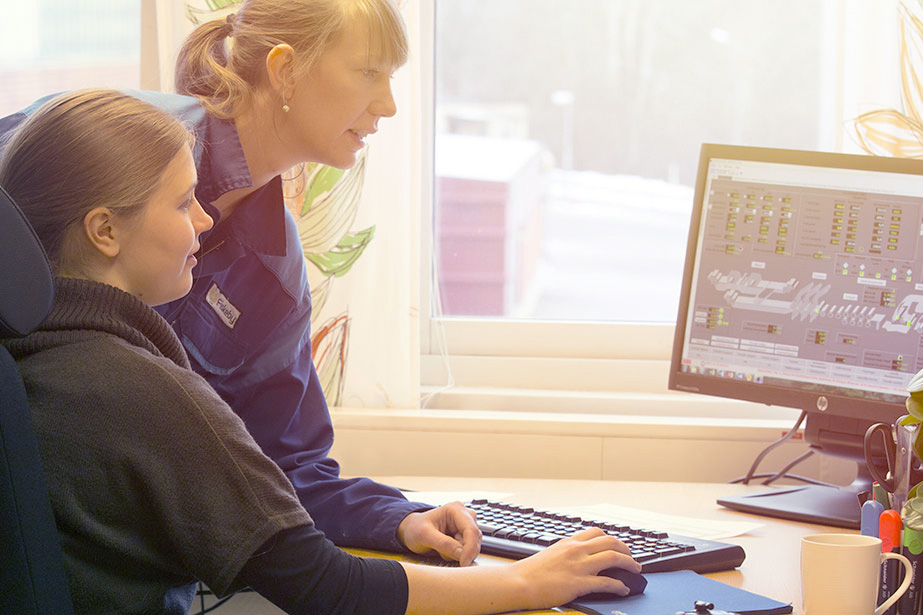 Examples of previous subjects:
Analysis of biogas substrate
Real-time measurement of power outputs
Stock inquiry
Analysis of drying ventilation in cartonboard manufacture
Pilot attempt biogas
Self-produced steam
All of the raw materials that we recover in order to manufacture Multiboard, we dry with steam that we produce entirely on our own.
Biogas plant
Fiskeby has great purification capacity. Our own biogas plant reduces our environmental impact and enables an increased sustainable production.
Emma Ryman
Att vara hållbar betyder att vara långsiktig men även att kunna tänka nytt I alla situationer som ges för vi aktiva val
Elin Malke
Den 5 mars bjöd Fiskeby, tillsammans med Tetra Pak & WWF Panda, in klass 4A från Askeby Skola i Linköping som är
Elin Malke
Fiskeby är med och sponsrar föreställningen "Sortera mera med Trille, Trolle & Trall" som spelas för skolbarn i åldrarna 6-10 år under