Certificates
Fiskeby applies certified systems for environmental, quality and hygiene management. The systems are integrated into the business and reviewed annually by internal and external auditors.
Verification
In order to ensure that Fiskeby complies with the requirements, any deviations must be rectified within an agreed time frame. The international certification company DNV GL, accredited by SWEDAC and the FSC, verifies that the requirements of the certifications are met.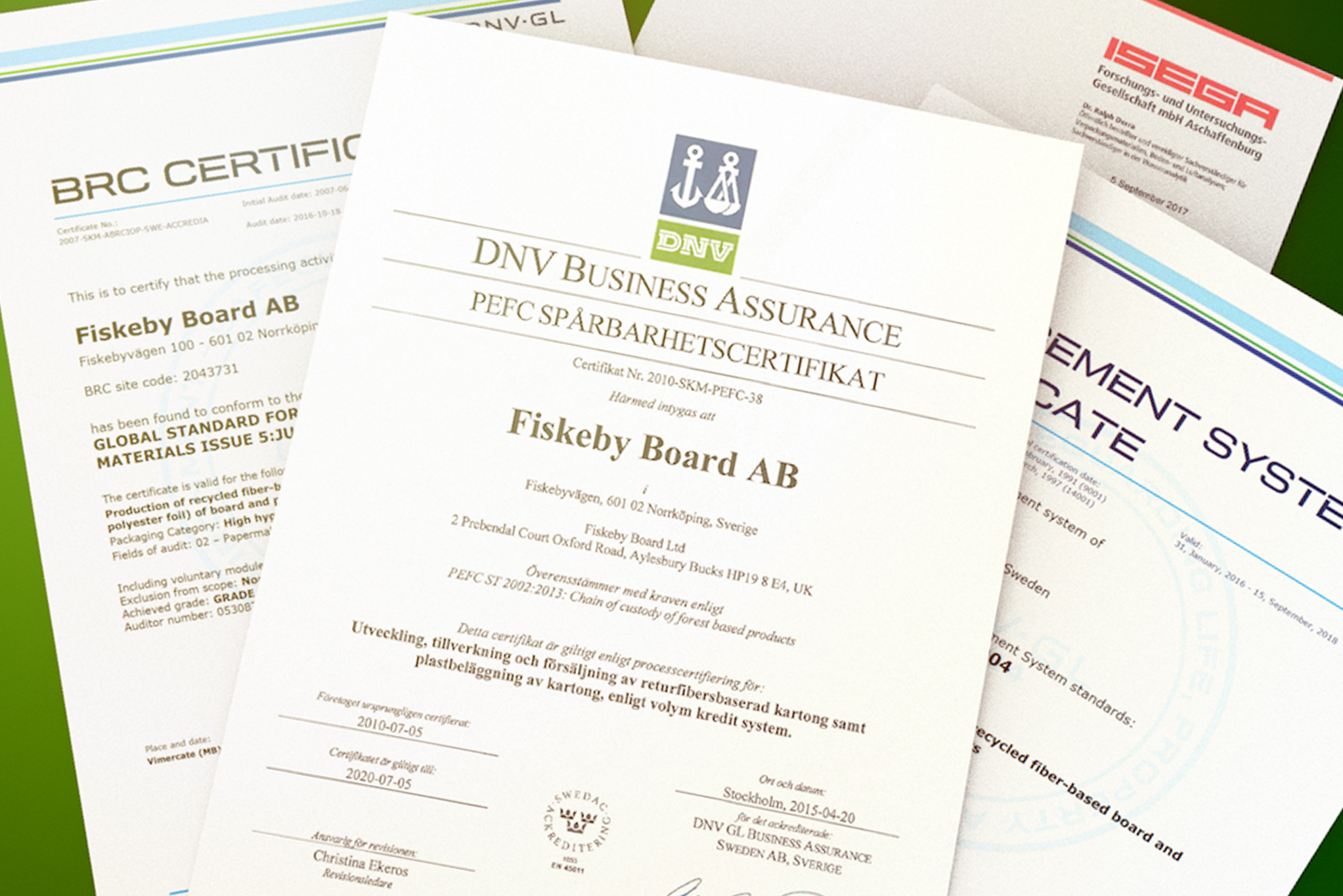 Fiskeby holds the following certificates:
ISO 9001 – international quality management standard.
ISO 14001 – international environmental management standard.
ISO 50001 – international energy management standard.
BRC-IOP – an international standard governing hygiene in the production of food packaging products.
FSC® (The Forest Stewardship Council) – an international forest certification system.
PEFCTM (The Programme for the Endorsement of Forest Certification schemes) – a global forest certification system
SS-EN/IEC 17025:2005 – general competence requirements for test and calibration laboratories.