Fiskeby as an employer
The view of all people's equal value sets the foundation for the working climate at Fiskeby. Equality creates a healthy working environment with good conditions for efficiency while at the same time contributing to strengthen our brand and competitiveness.
Everyone working at Fiskeby possesses the same rights, opportunities and obligations. For us, it is important that all employees are able to feel job satisfaction, dedication and security in our workplace.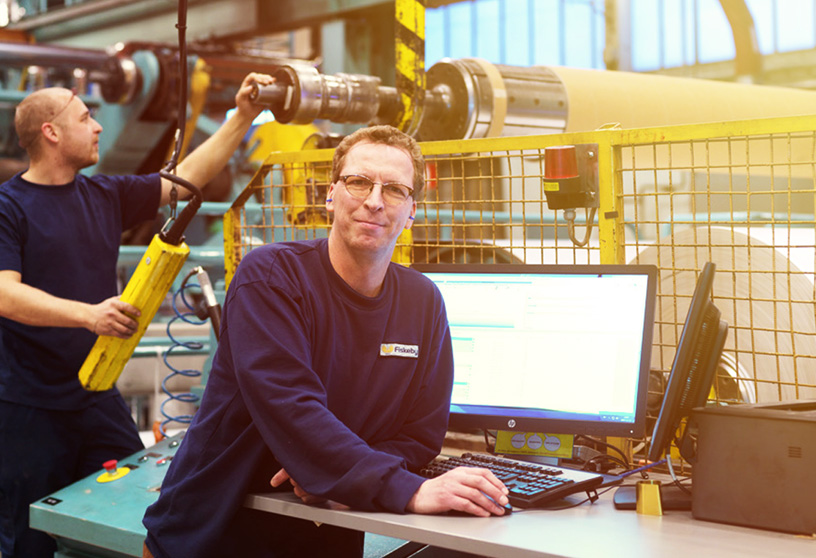 Ongoing skills development
In our annual employee interviews we give personal feedback based on individual development and performance. We are dependent on the development of our employees in order to maintain our competitiveness as an employer while meeting the increasing demands of customers, society and business partners. The task of gradually increasing the levels of educational qualifications and competence is therefore an ongoing process.
Health and safety
Fiskeby is continuously working to reduce the number of occupational accidents and injuries. This is done through focused safety work with common work processes for risk assessments and risk analyses of the working environment. Safety work includes targeted safety inspections as well as ongoing reporting of incidents and accidents.