You can work for Fiskeby at all stages of your career
Do you want to work in a development-oriented company that values quality, sustainability and service? If so, Fiskeby is the place for you.
The atmosphere at Fiskeby is open and welcoming. Here you will be working with technically qualified tasks and long-term renewable products.
The manufacture of Multiboard requires cooperation between several different professions, such as engineers, operators, electricians, mechanics, laboratory workers, economists, salesmen, and so on.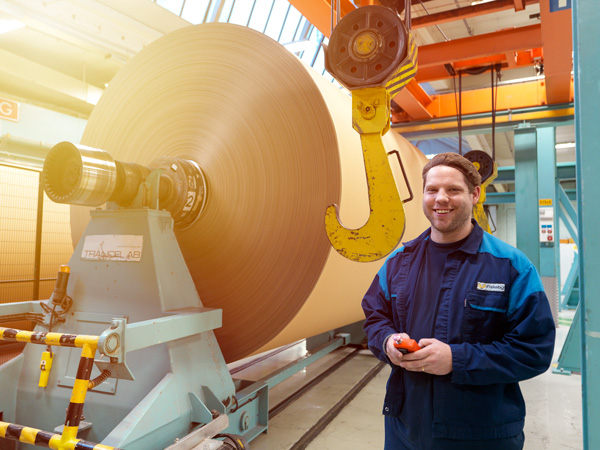 Please send us a spontaneous application
Fiskeby is often looking for new staff from industry programmes, universities or technical colleges. We welcome motivated and committed people who want to participate in our work for the future. Through commitment, responsibility and cooperation with others, you will be able to influence your personal development with us.
Fiskeby – packaging board from 100% recovered fibre
Paper production in Fiskeby started in 1637. Today we are one of the leading packaging board producers in Europe and the only company in Scandinavia to use only recovered fibre in manufacturing.



Genuine manufacturing
since the 1630s
LEARN MORE ABOUT OUR HISTORY
Creating solutions
since the 1630s