Approved chemicals for food packaging
Fiskeby puts strict requirements on all suppliers. All chemicals we use must be approved for food packaging. When we process recovered paper to produce stock, all we need is water and energy. In the manufacture of Multiboard, the same types of chemicals are used as in any other paper manufacture.
Chemicals are used in all stock and paper manufacturing. Cellulose fibre is released from wood by chemical or mechanical methods. In production based on new fibre, chemical methods are used. Every single fibre undergoes careful treatment in a complex plant. Once this has been done, whoever recycles the paper does not need to do this again.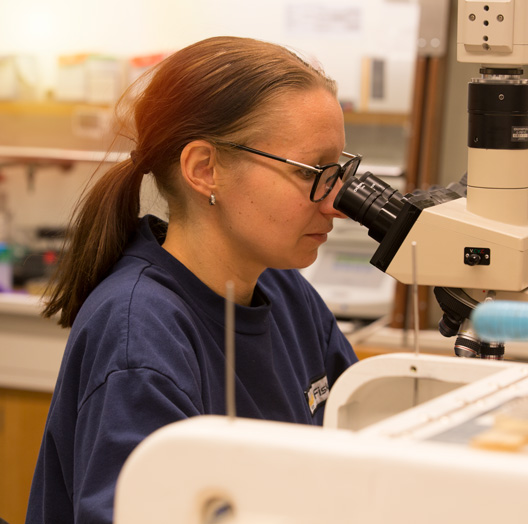 Approved chemicals
It is very important to comply with the regulations that govern the use of chemical substances. At Fiskeby we have a chemical group that examines all products before they are allowed into the process for an initial trial. This applies to both process chemicals and maintenance chemicals.
To ensure safe handling, use and storage of chemical products, we require documentation from our suppliers. The documentation, in the form of safety data sheets and risk assessments, is available in a database for all our employees.
Reporting of chemicals
All chemical products that Fiskeby uses are annually reported to the supervisory authority. In addition to the type of product used we also report the consumed volume and if the product contains substances on the Swedish Chemicals Agency's Observation List or the Restricted List.
The work of substituting chemicals is continuously reported. It mainly involves finding alternative and less dangerous products that can be used to minimise potential risks.
REACH
Fiskeby strives to meet the requirements of the European chemicals legislation REACH. We are a downstream user of chemicals and use only approved products in our production.
Safety adviser
Companies that transport, load, unload or ship dangerous goods to someone else for transportation, must have one or more safety advisors. Fiskeby has a trained safety advisor responsible for ensuring that dangerous goods are transported under the best possible safety conditions and that transport related injuries are prevented.